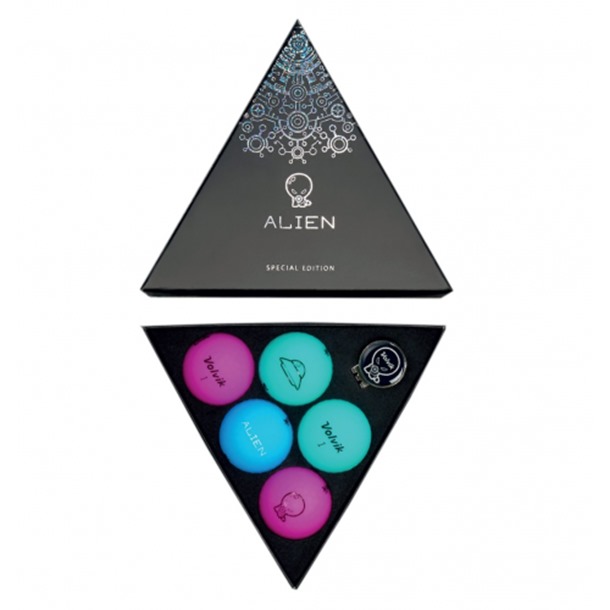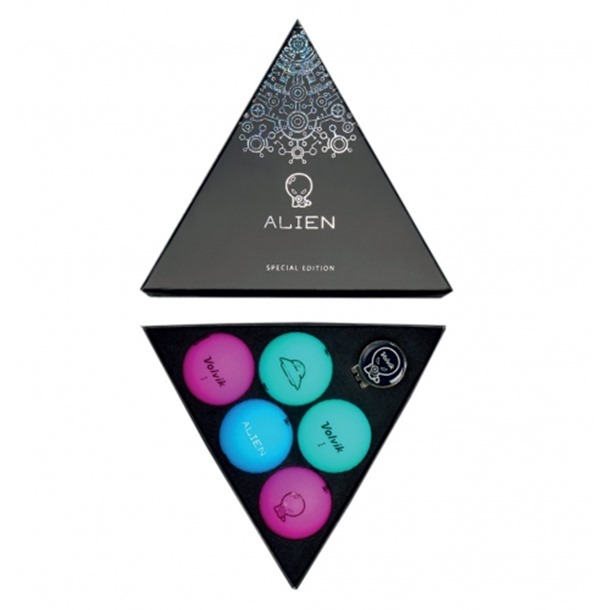 Volvik Special Edition Alien Golf Balls

A limited edition set of alien golf balls from Volvik. These Volvik special edition golf balls are out of this world! Boasting a unique design and optimised performance, these alien golf balls are more than just a novelty - they're a great asset on the golf course too.
This Volvik special edition golf ball set includes:

1 x alien ball marker
5 x Volvik Vivid Alien golf balls
High-quality gift box


Gain extra distance: Volvik's nano bi-high energy resilient core creates low driver spin, high launch, and greater distance

Ideal for players with driver club head speeds of 70 – 90 mph: The oversized core maximises distance for players

Develop excellent ball flight consistency and gain exceptional distance

Increased visibility: Vivid, out-of-this-world colours have been developed for increased visibility in flight and on the ground

Minimised glare on golf balls: Promotes concentration and improved ball striking

Patented matte finish and vibrant design
Adding these Volvik special edition golf balls to your golf gear will surely gain you some attention on the golf course. Better yet, why not treat one of your golfing friends to a set of alien golf balls for their birthday? Order now!