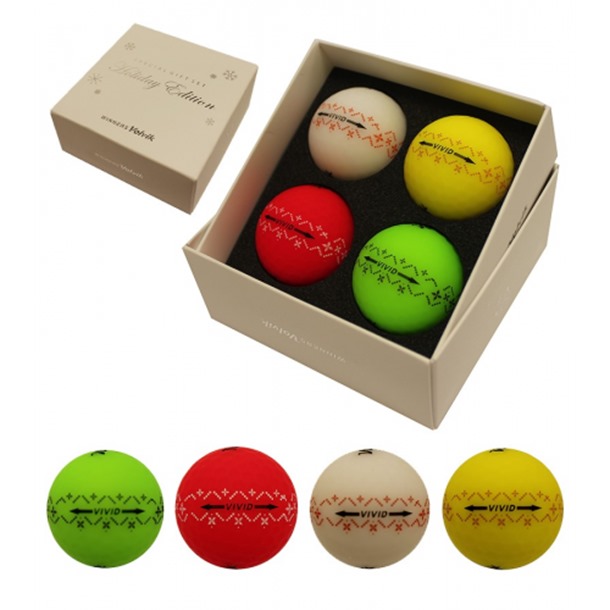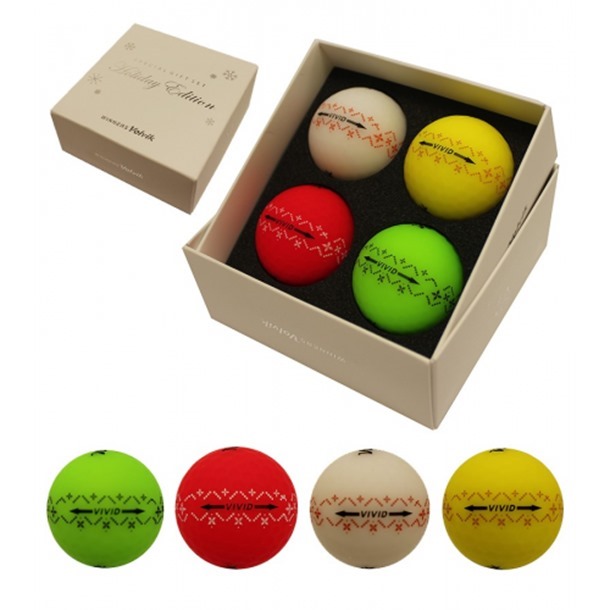 Volvik Christmas Golf Balls

A limited edition Christmas golf ball gift set from Volvik. Add a festive flair to your next round of golf. The perfect stocking filler for the golfer in your life. Golfers will adore these whimsical Christmas golf balls, and they come with all the usual benefits of the Volvik golf ball range.
Christmas Golf Balls - Key Features:
This set includes:

4 x Volvik VIVID Christmas golf balls with festive patterns
High-quality gift box


Gain Extra Distance: Volvik's nano bi high-energy resilient core creates low driver spin, high launch, and greater distance

Ideal for players with driver club head speeds of 70 – 90 mph: The oversized core maximises distance for players

Develop excellent ball flight consistency and gain exceptional distance

Increased visibility: Vivid Christmas colours have been developed for increased visibility in flight and on the ground

Minimal glare on golf ball: promotes concentration and improved ball striking.

Patented matte finish and vibrant colourful Christmas designs
If you've been on the hunt for Christmas golf balls to gift to the golfer in your life, we've got you covered. These Volvik Christmas golf balls make an incredible gift.