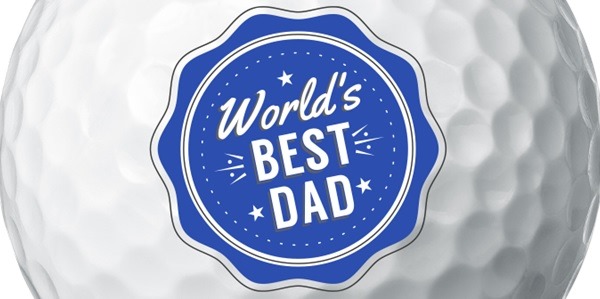 Customised Golf Balls for Dad
If your dad is a big fan of golf, customised golf balls can make the perfect gift for any celebration. Whether you're looking for a golf gift to commemorate a birthday, Christmas, promotion, Father's Day, or any other special occasion for that matter, customised golf balls can make the perfect golf gift for dads! We definitely recommend our blog "The Best Father's Day Golf Gifts" for further inspiration!
If you're looking for inspiration for your personalised golf ball design, check out our blog "10 Fun Ideas for Personalised Golf Balls". If you're in need of more ideas for golf gifts for dad, why not take a look at the range of golf gift sets available from gimmeballs?
Here at gimmeballs we offer a wide range of golf balls to choose from to suit your budget and ball requirements. We supply balls from a wide range of brands including Srixon, Callaway, Volvik, and Titleist, and we also offer balls suited to different level players with varying spin, core construction, and dimple patterns.
If you need any advice when it comes to selecting the right golf ball or finding that perfect golf gift for dad, reach out and contact gimmeballs today - one of our team members will be happy to advise you.