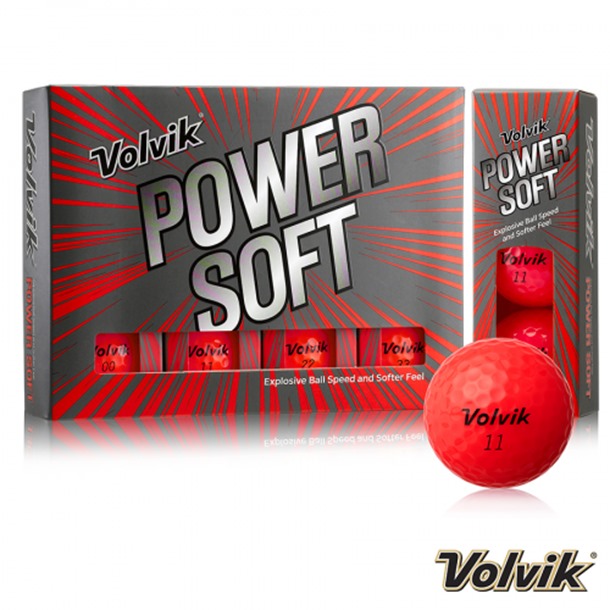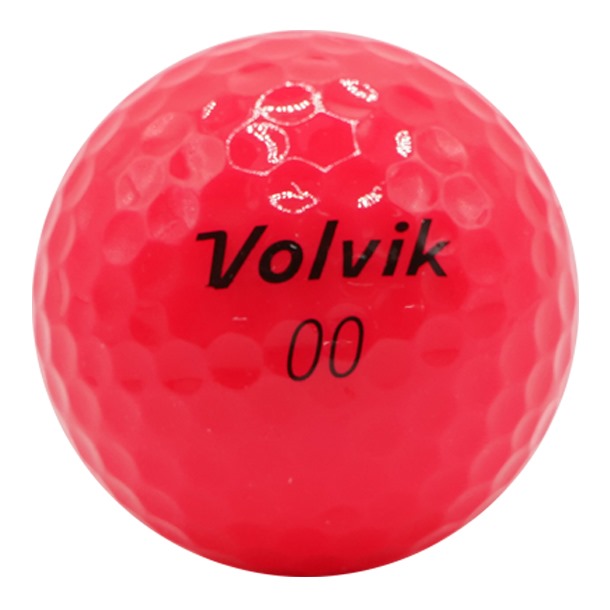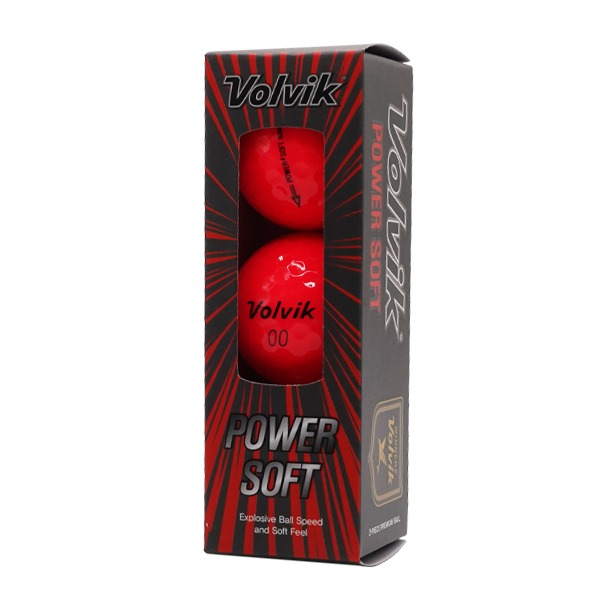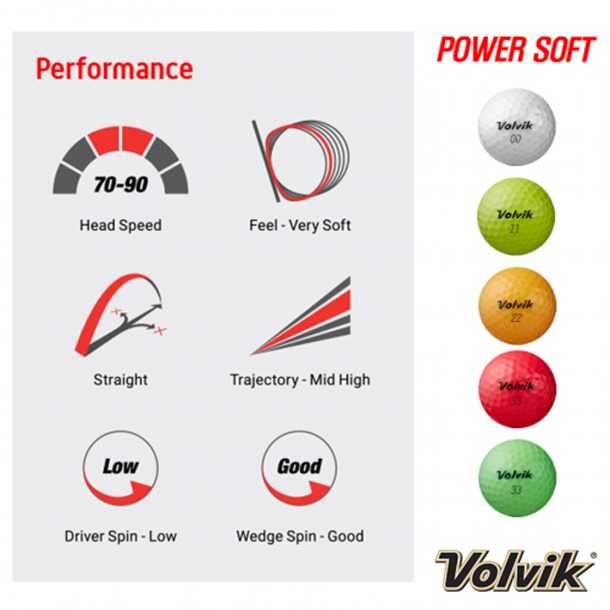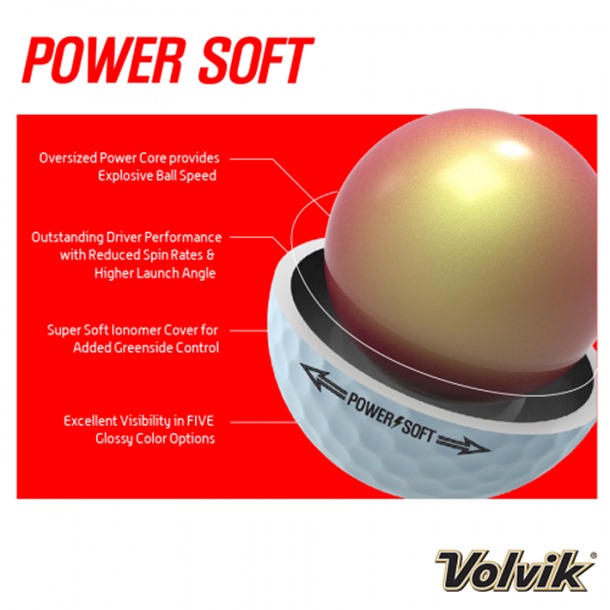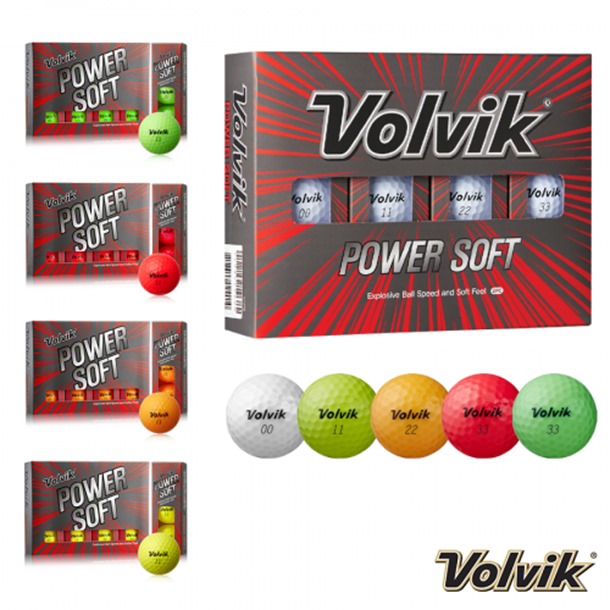 Volvik Power Soft - Red Golf Balls
Sorry this item is out of stock
Please complete this form if you wish to be notified when we have this back in stock.

Do you want a monthly supply of golf balls instead?
Features
| | |
| --- | --- |
| Driver Spin: | Low |
| Feel: | Very Soft |
| Head Speed: | 70-90 |
| | |
| --- | --- |
| Construction: | 2 Layers |
| Golf shot type: | Straight Shot |
Red Volvik Power Soft Golf Balls Product Description:
The Volvik Power Soft Golf Balls provides the best of both worlds, combining an incredible soft feel with unrivalled power. The Volvik Power Soft balls give you a straighter shot than ever before in a delightful red colour, making them perfect for those looking for a soft but powerful high-visibility golf ball.
The oversized core of the Volvik Power Soft allows for an incredible explosive ball speed, and the super soft ionomer cover provides outstanding greenside control. The Volvik Power Soft Golf Ball allows for outstanding driver performance with reduced spin rates and a mid-high launch angle.
Product Reviews
Avg Rating: 100% Reviews: (1)
Good qc communicaation
DORIAN
HALIFAX