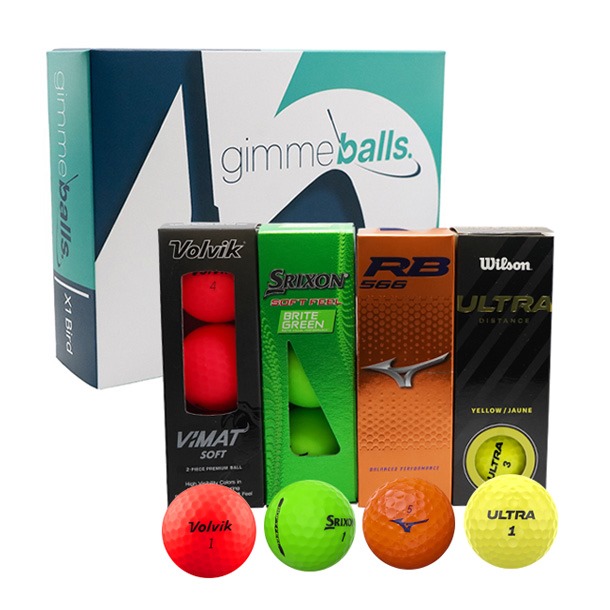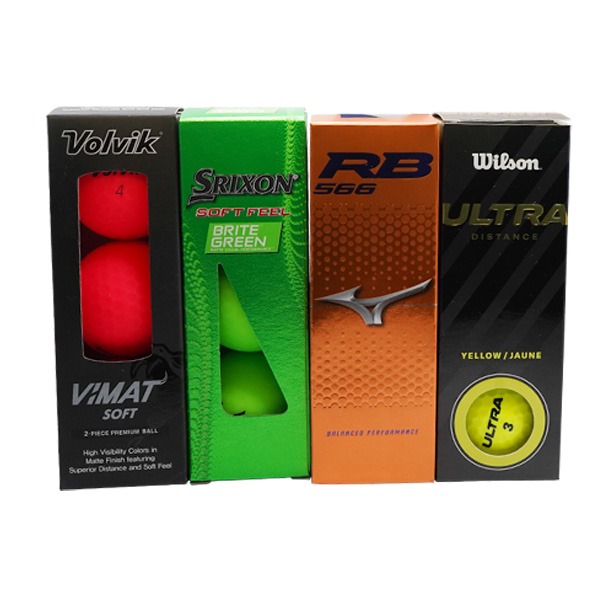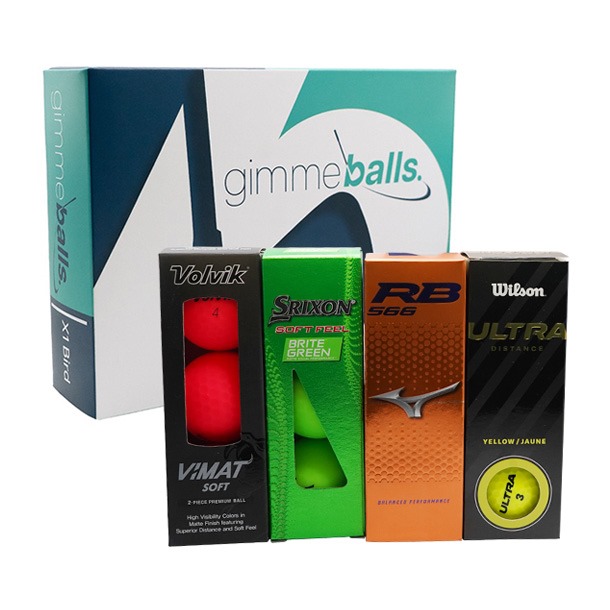 Colourful Golf Balls (Variety Pack)
Tired of boring old white golf balls? Want to try a different colour? If so, you need our Colourful Golf Balls variety pack - four different balls in four different colours, from four different brands!
This eye-catching set includes:
Ordering this variety pack will allow you to test a bunch of different golf balls and find out what brand - and what colour - suits you best. This experience will help you to make the right choice next time you're ordering new balls.
These colourful golf balls can be customised with a design of your choice! Why not add a heartfelt message to turn this variety pack into a unique personalised gift for the golf lover in your life?