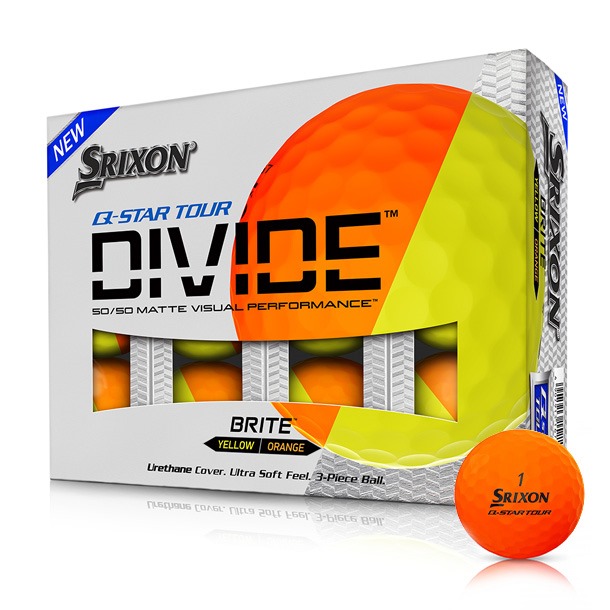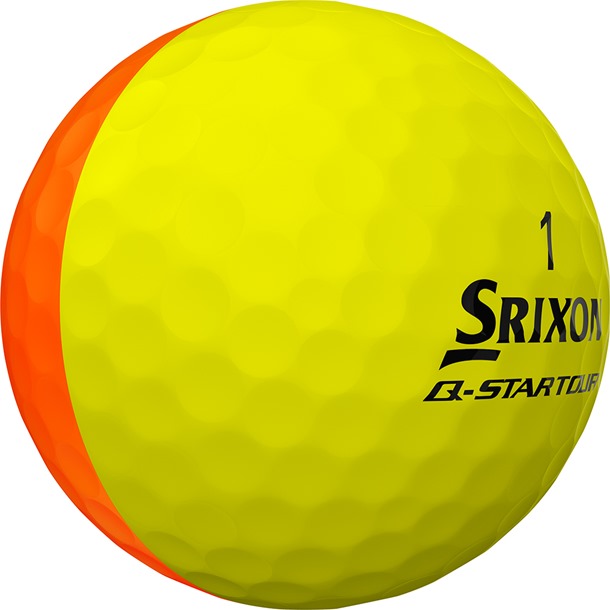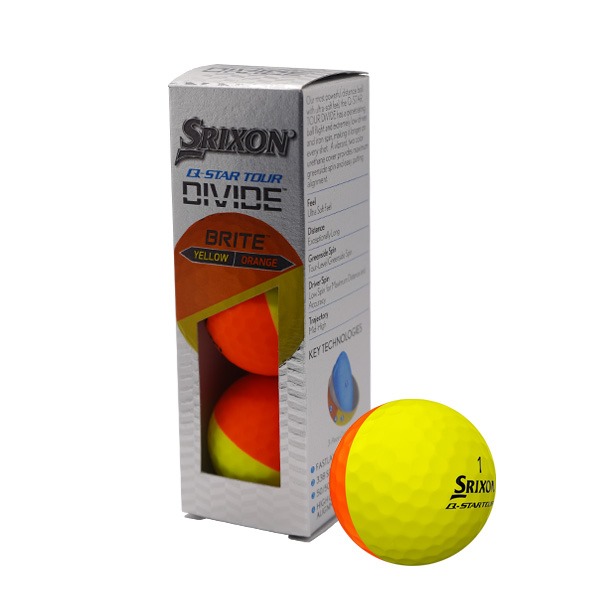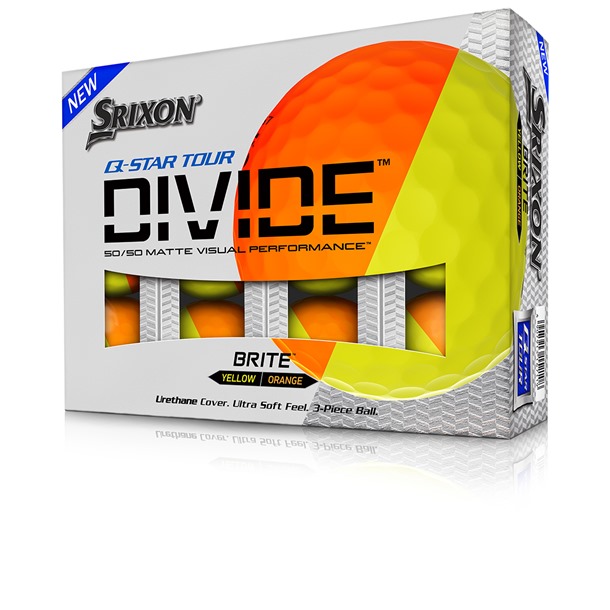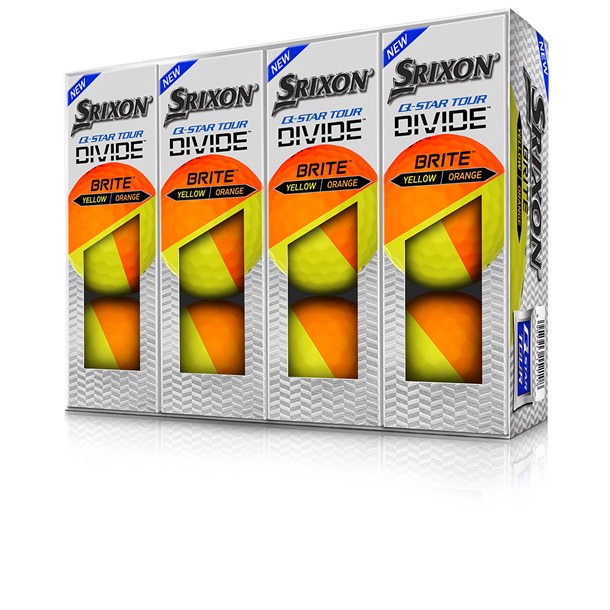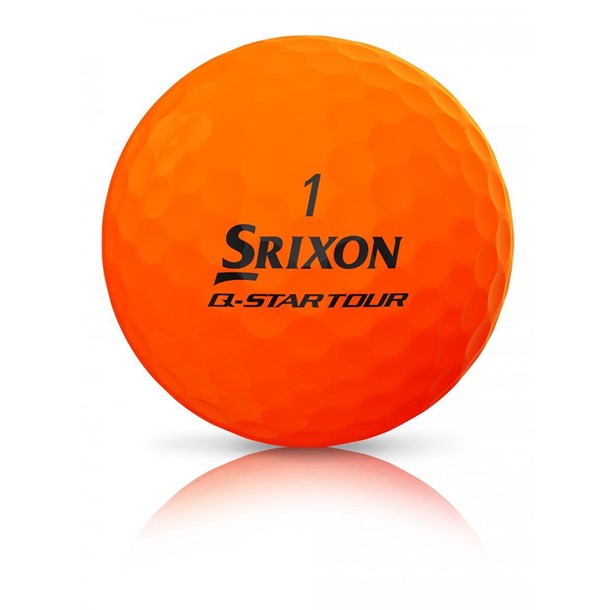 Srixon Q-Star Tour Divide Orange & Yellow Golf Balls

These orange and yellow golf balls from Srixon's Divide range offer golfers a colourful twist on the classic Q-Star Tour ball.
The dual colour construction makes these golf balls a great choice for players who want to work on their putting alignment. Stand out from the crowd with the unique 50/50 matte urethane cover, which offers additional spin for added control around the greens.
Orange & Yellow Golf Balls // Product Features
3 piece ball
Urethane cover
Ultra soft feel
Dual colour design
50 / 50 matte visual construction
360-degree alignment line
Visible spin
The Q-Star Divide ball also boasts a FastLayer Core, soft at the centre and gradually hardening closer to the edges. This gives you the excellent distance and soft feel you'd expect from such a high quality ball.
VIEW ALL: Srixon Q-Star Tour Divide Golf Balls