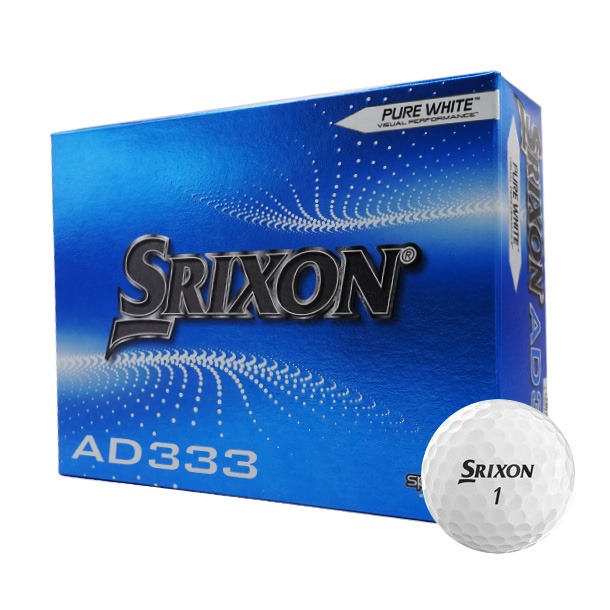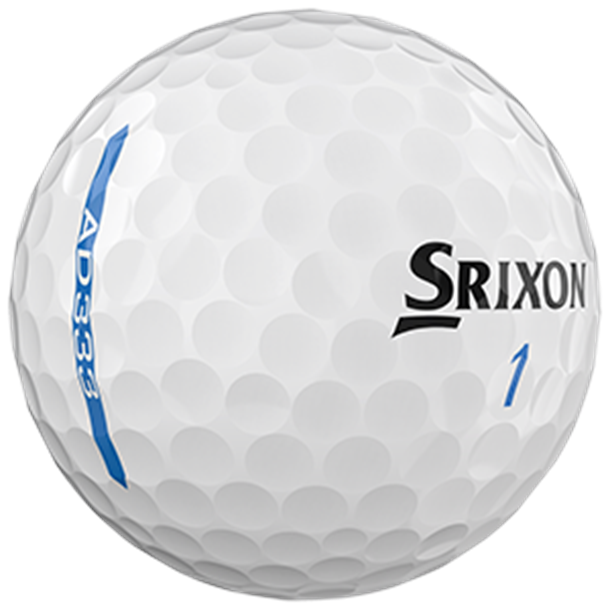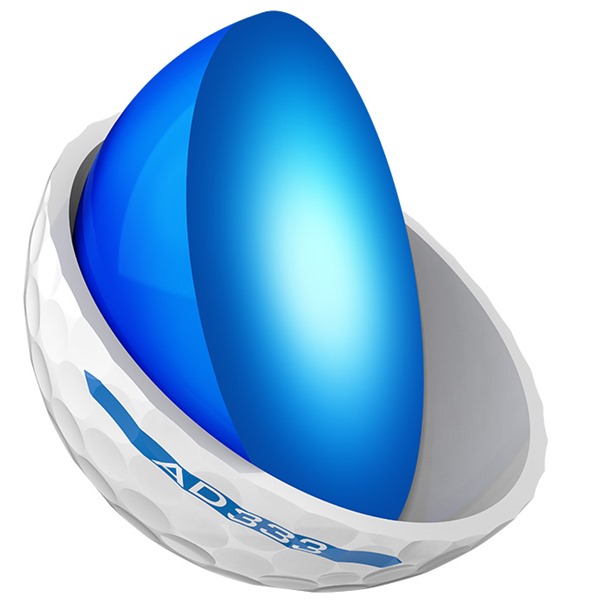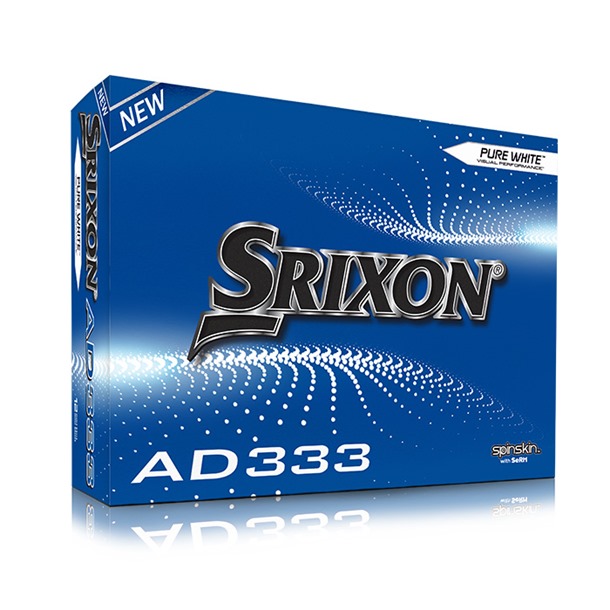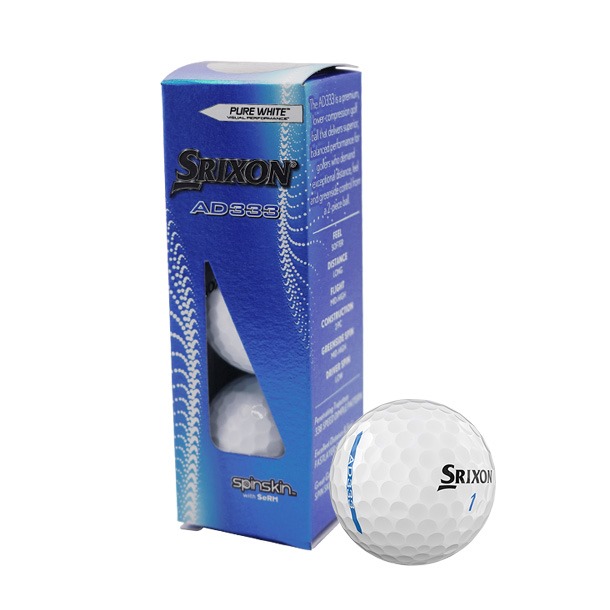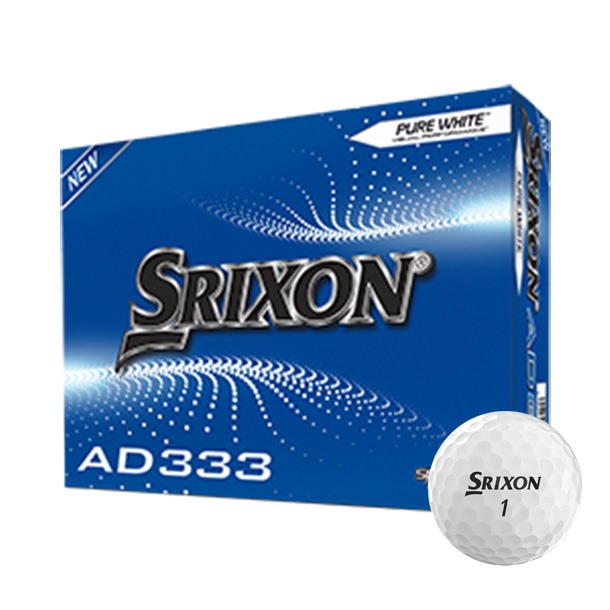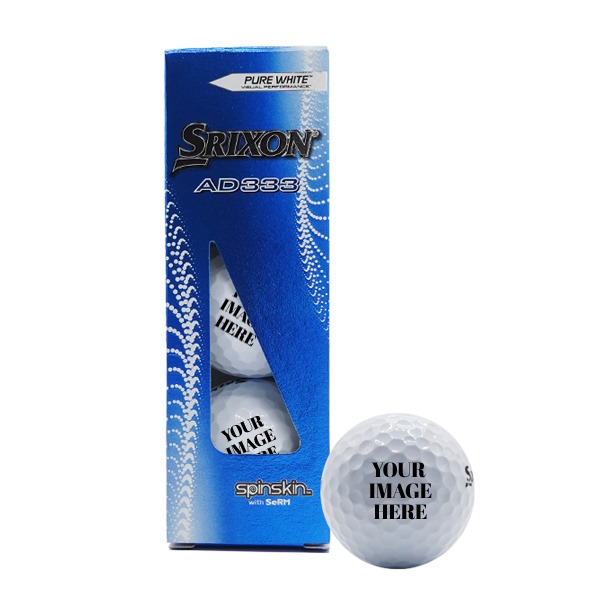 Srixon AD333 Pure White Golf Balls
If you're trying to find a good all-round golf ball at an affordable price, the Srixon AD333 is the perfect ball for you.
The AD333 is a premium golf ball that delivers balanced performance and a comfortable feel. These golf balls offer a great combination of distance and greenside control - the FastLayer Core greatly improves ball speed and provides a higher launch angle, while the 338 Speed Dimple Pattern reduces drag and increases, boosting overall distance and accuracy (even in windy conditions).
The unique Spin Skin with SeRM A coating and flexible molecular bonds digs deep into wedge and iron grooves, maximising spin to allow for more control and stopping power. All in all, Srixon AD333 golf balls are just the thing to make a good game great - plus they can be personalised with a logo or design of your choosing!
Srixon AD333 Pure White - Product Features:
The 10th generation of Srixon's AD333 ball

Lower overall compression

FastLayer Core - soft in the centre, gradually becoming firmer around the outer edge

2 piece construction

Ionomer cover (1.45mm thick)

338 dimples

Alignment line to help you line up your putts

Personalise your Srixon AD333 Pure White golf balls with a design or message of your choice
Feel free to contact gimmeballs if you need help ordering your personalised Srixon AD333 golf balls. These balls are also available in Tour Yellow.
Product Reviews
Avg Rating: 97% Reviews: (19)
Good looking golf balls and quick delivery. Would recommend !
Romain
Rochester
Great work by the team, excellent communication and even sent me photos of a test print to see what my logo would look like. Super fast postage also, can't recommend enough.
Shrivar
Greenhithe
Great product Super speedy delivery 👍👍 Two thumbs good
Paul
Durham