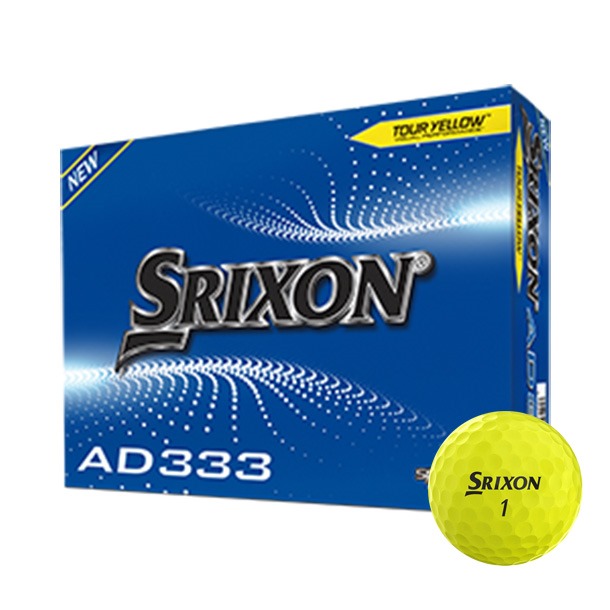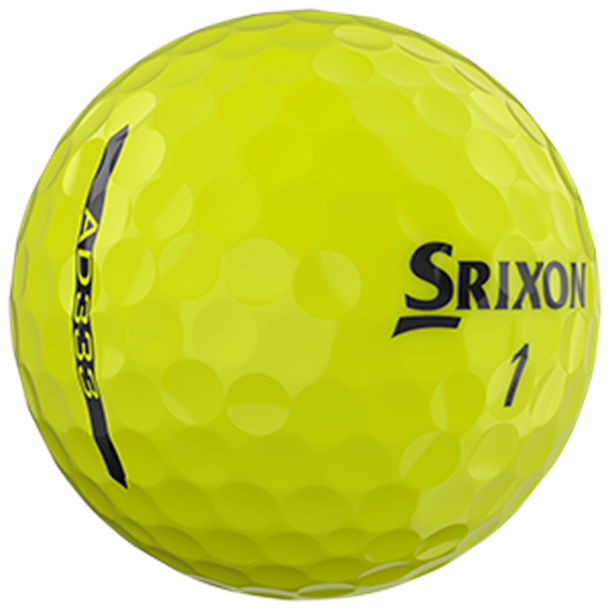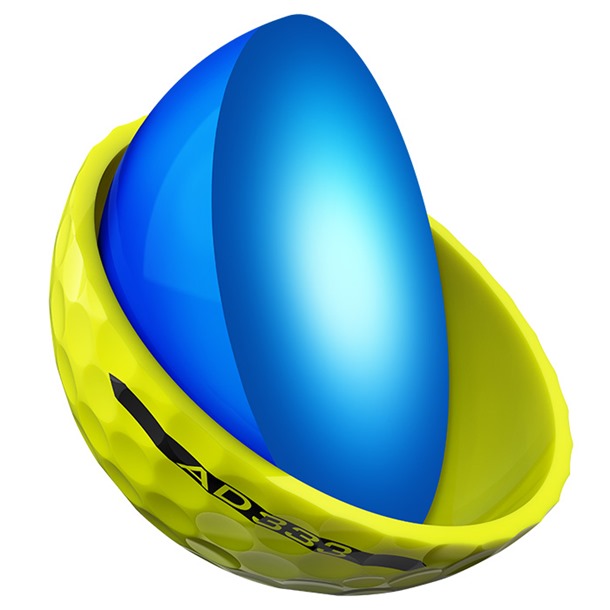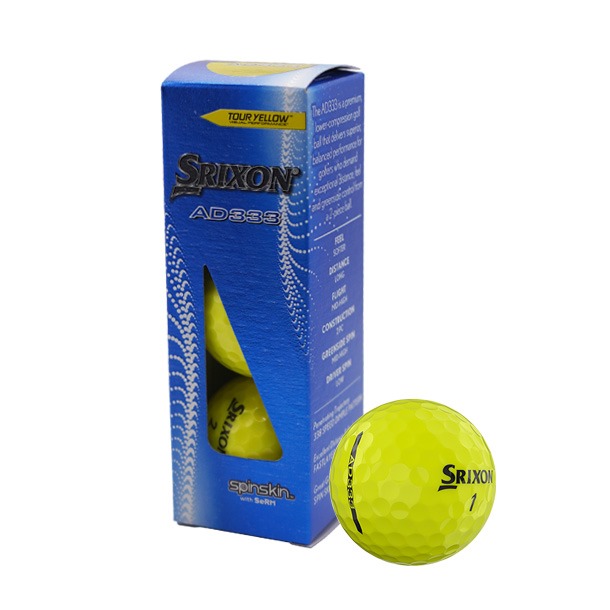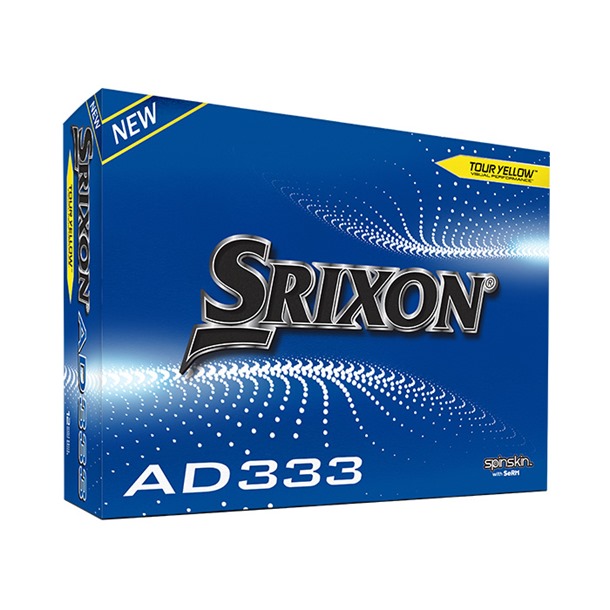 Srixon AD333 Tour Yellow Golf Balls

The Srixon AD333 is the perfect all-rounder, a golf ball that's a good fit for amateurs and experienced golfers alike. This bright yellow version offers the same great performance with enhanced visibility.
The AD333 is a premium lower-compression golf ball that delivers a perfectly balanced performance for golfers looking to achieve maximum distance and improved greenside control.
The Srixon AD333 Tour Yellow golf ball uses modern technology to help you improve your game.
Srixon AD333 Golf Balls - Product Features
FastLayer Core - soft in the centre, firm around the edge
338 Speed Dimple Pattern
Spin Skin with SeRM A coating
2 piece construction
Lower compression
Personalise your Srixon AD333 Tour Yellow Golf Ball with a design of your choice!
The FastLayer Core improves ball speed and provides a higher launch angle, while the 338 Speed Dimple Pattern means less drag and more lift. Even in windy conditions, the ball's intelligent design can help you to achieve greater distance and accuracy.
The unique Spin Skin with SeRM A coating (with flexible molecular bonds) digs deep into wedge and iron grooves, maximising spin to allow for more control and stopping power.
This ball can be personalised with a logo, design or message of your choice. The Srixon AD333 is also available in Pure White.