Choose from the following balls: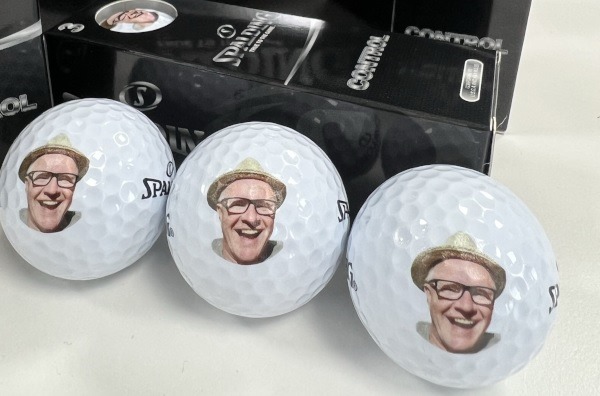 Why gimmeballs?
We use state-of-the art printing technolgoy to create your funny personalised golf balls.
We've provided funny golf balls for all sorts of different customers, from big corporations to stag parties. We can print just about anything you want on a ball, so you can be sure of giving your golf mates a chuckle the next time you meet up for a game.
If you need any help ordering your funny golf balls, please don't hesitate to get in touch with the gimmeballs team.