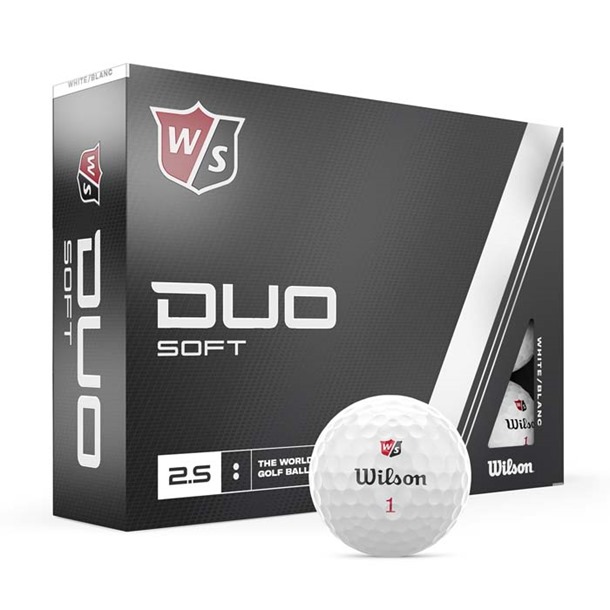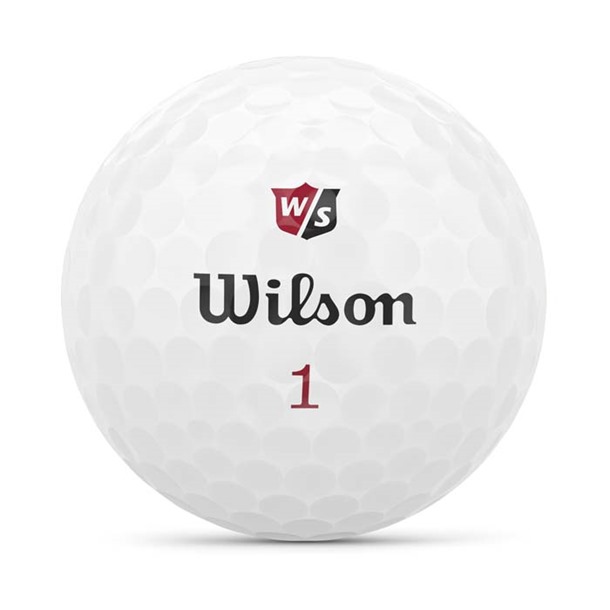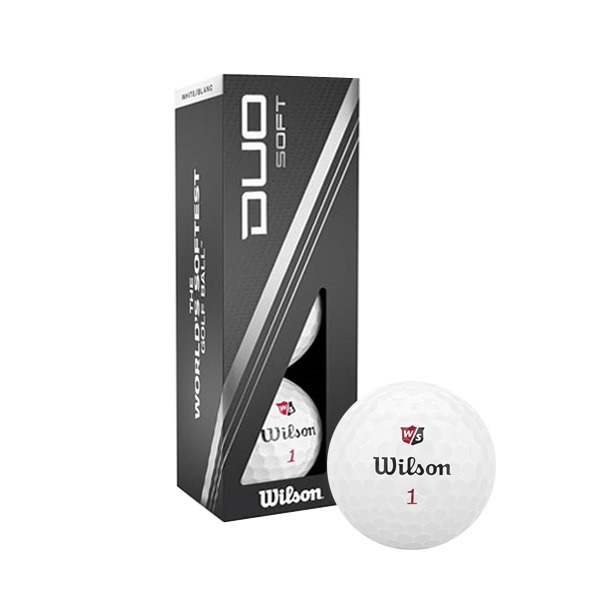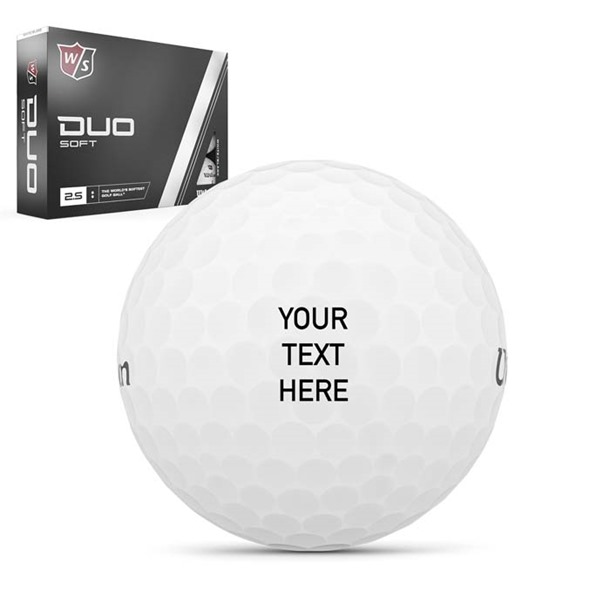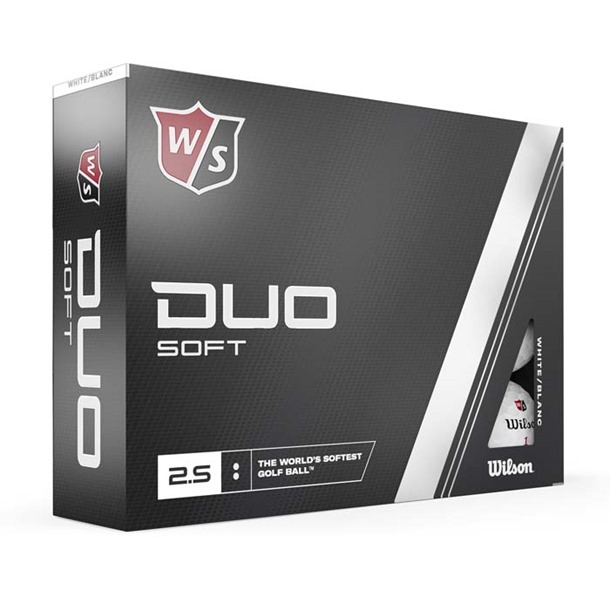 Buy Wilson Duo Soft Golf Balls
Sorry this item is out of stock
Please complete this form if you wish to be notified when we have this back in stock.

Do you want a monthly supply of golf balls instead?
Wilson Duo Soft Golf Balls Overview
The Wilson Duo Soft golf balls offer 2-piece construction and incredible distance
VelocitiCOR technology gives an extra 2mph of ball speed and the 35 compression provides greater distance.
Wilson Duo Soft Golf Balls - Key Features:
VelocitiCOR technology
2-piece construction
Soft feel for greater distance
35 compression
318 dimple pattern for stable flight
Custom Wilson Duo Soft Balls
Want to add a more personal touch? Customise your Wilson Duo Soft White golf balls or add a personalised marker for just £4! Getting custom Wilson golf balls is easy at gimmeballs. Just choose your ball, then add one of our personalisation options.
Your custom Wilson Duo Soft golf balls will then be printed using state-of-the-art technology and delivered straight to your door. Check our Delivery page for delivery information and costs.
Product Reviews
Avg Rating: 100% Reviews: (2)
I was sceptical since it was my first purchase from this supplier. However very pleased with the service and product. Will surely purchase more in near future
Kamini
South Croydon
Good balls and image. Delivery was fast!! Cannot complain at all.
Peter
Beccles