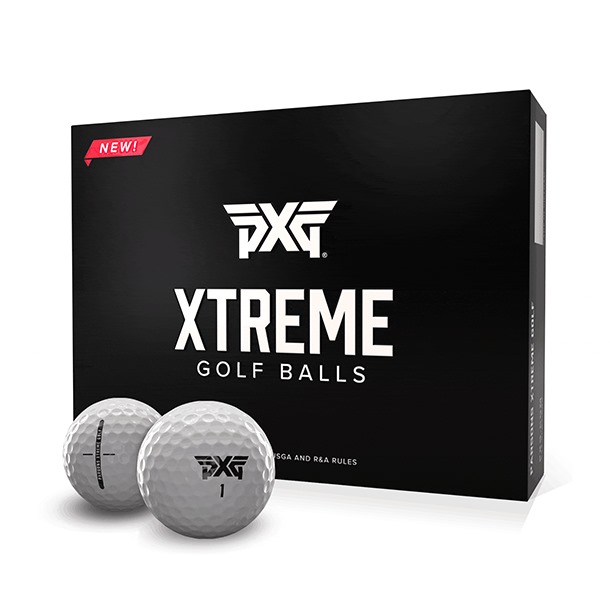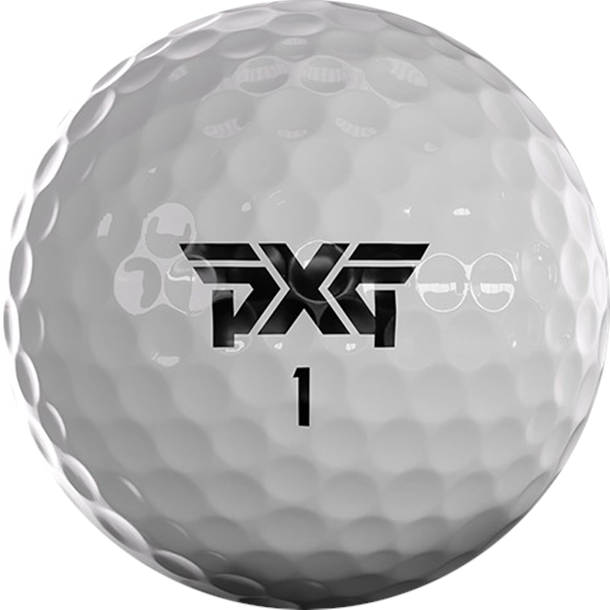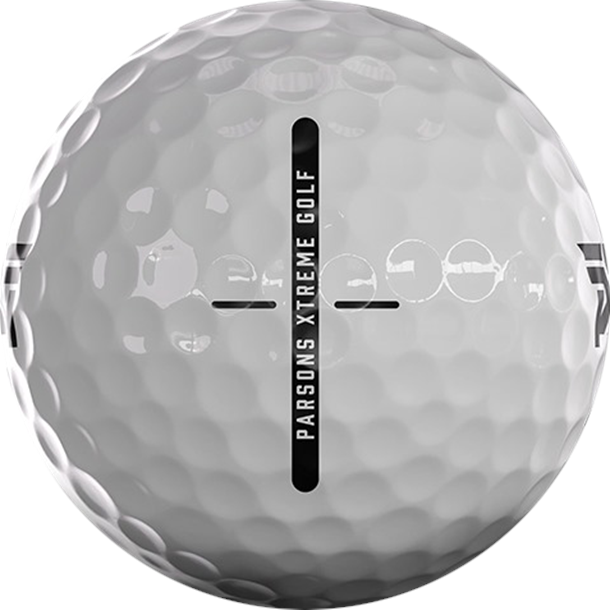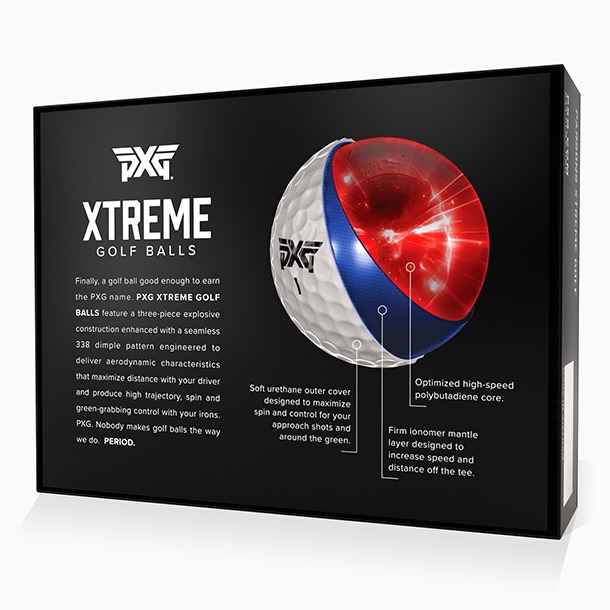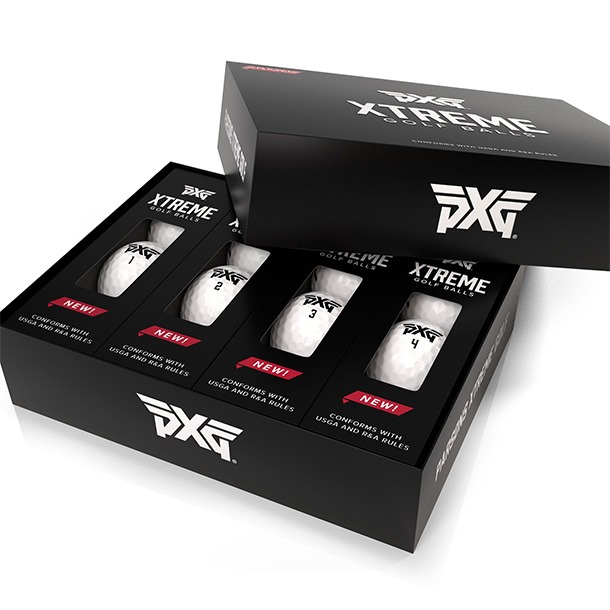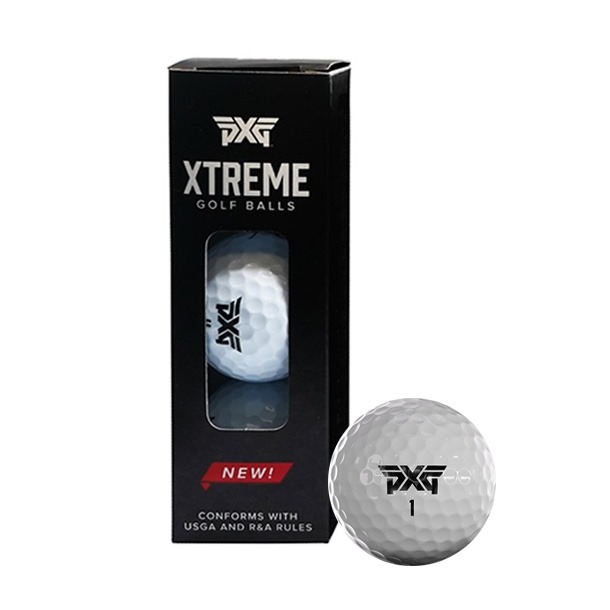 Browse PXG Xtreme Golf Balls

The PXG Xtreme golf ball is PXG's hotly-anticipated first foray into the golf ball market. PXG are best known for their golf clubs, but these premium golf balls (with firm ionomer mantle layer and high-COR polybutadiene core) have generated a massive amount of buzz.
So do they live up to the hype? Absolutely! The PXG Xtreme has garnered positive write-ups from Golf Monthly and other reviewers, but more to the point, this ball offers superb performance in all areas, justifying the manufacturer's boast that they've created "the one ball that does it all".
PXG Xtreme - Product Features:
Aerodynamic 338 dimple pattern
Soft urethane cover with bright white finish
High COR polybutadiene core
Firm ionomer mantle layer
Alignment aid to help you line up your putts
Remember, you can personalise your PXG Xtreme golf balls when you order from gimmeballs. Why not add your team logo, or perhaps a stylish monogram for easy identification?