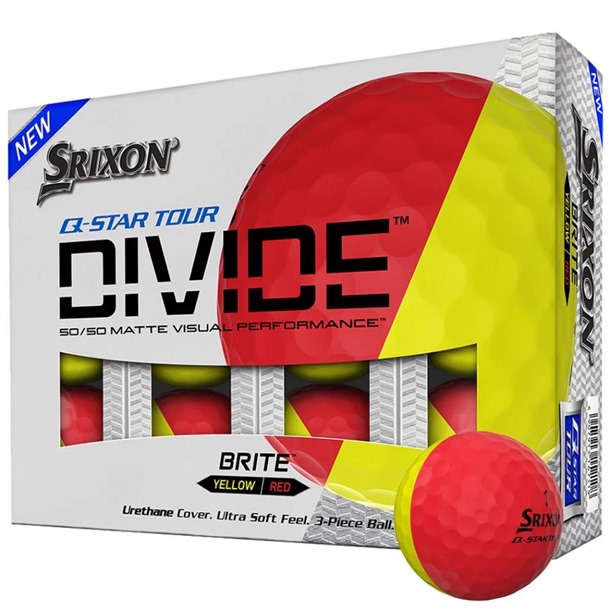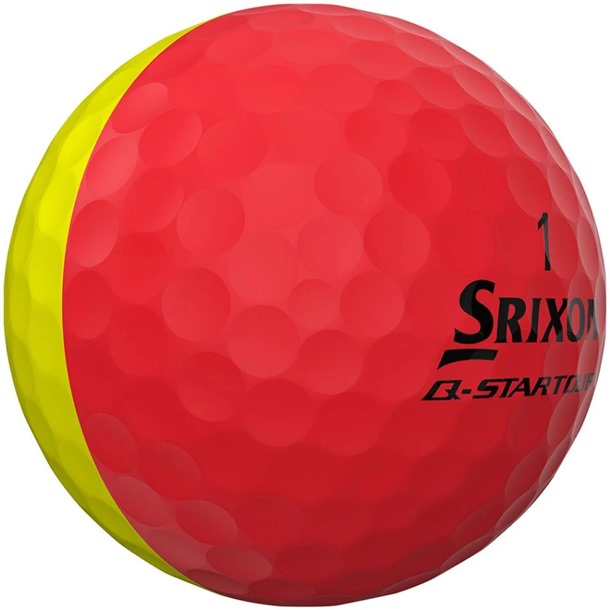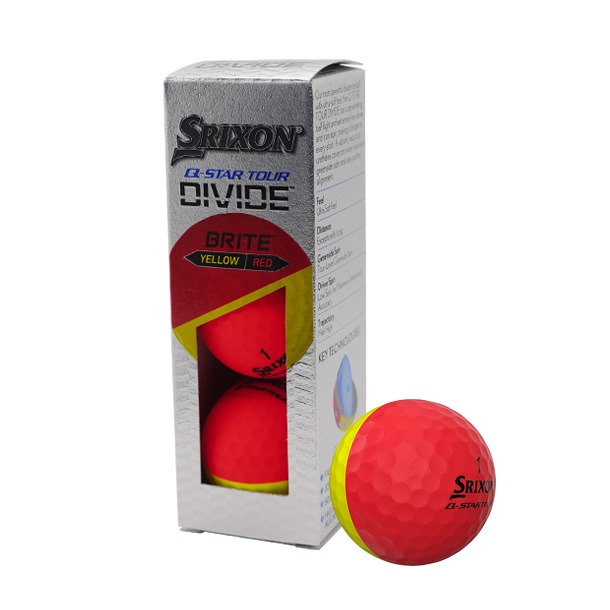 Srixon Q-Star Divide Yellow & Red Golf Balls

Srixon's Q-Star Divide balls offer the same level of performance you'd expect from a Q-Star Tour ball, but with a dual colour construction that offers a number of additional benefits.
These eye-catching yellow and red golf balls have a split design that makes spin more visible and helps with putting alignment. The bright colours stand out on the golf course, helping you to keep track of your ball as you play.
Painted golf balls tend to lose their colour as the paint gets scratched and chipped away, but the Q-Star Divide ball isn't painted - it has a urethane cover that's infused with pigments, so it will keep its yellow and red colour with no trouble.
Q-Star Divide Yellow & Red Golf Balls
Premium urethane cover adds spin for better control
Increased speed off the tee
FastLayer core combines distance with a soft feel
338 speed dimple pattern reduces drag and boosts lift
Want to personalise your yellow and red golf balls? With gimmeballs, you can add an image, logo or text of your choice - see How to Personalise for details.